"Changing hearts and minds in our community requires time and trust, and is best shaped with dialogue."
Hundreds of Asian-Americans collaborated on an open letter, written in real time on Google Docs, challenging their relatives to support Black Lives Matter.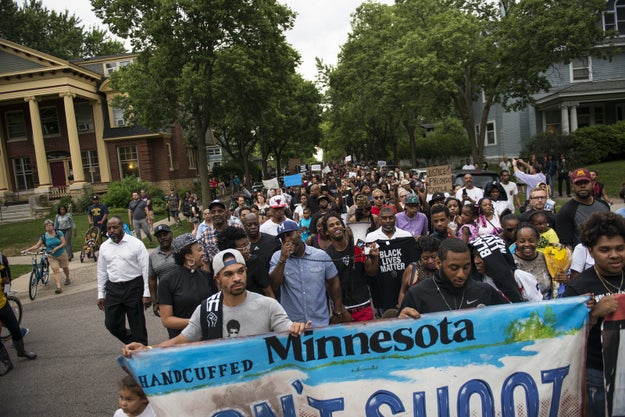 The campaign was kickstarted by New York-based ethnographer Christina Xu after the two most recent high-profile police killings of black men.
She tweeted that she wanted to "get ahead of our community" after the death of Philando Castile in Falcon Heights, Minnesota. Early rumors suggested the police officer in that incident was Asian-American.
Earlier this year, thousands of Asian-Americans rallied in support of New York police officer Peter Liang after his manslaughter conviction in the death of an unarmed black man, and Xu said part of her motivation was "pre-empting" a similar rally.
"But it quickly outgrew that into a more general conversation about anti-Blackness and police violence in America."
Stephen Maturen / Getty Images
There are now more than a dozen version of the open letter, including Chinese, Korean, Punjabi, and Hindi translations. Audio, video, and animated versions are also in the works.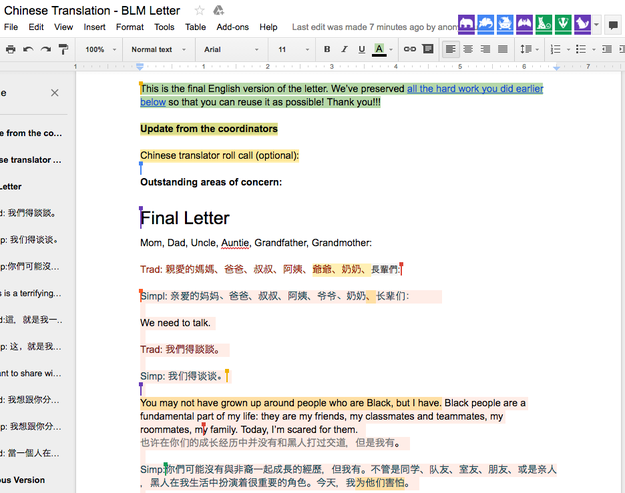 Google Docs
---